5-Star QB Dwayne Haskins Tweets Commitment To LSU, Deletes It, Blames Friend
If you're a five-star college football recruit, make sure you always hang onto your phone. Otherwise, your friends may feel the need to have a little bit of fun at your expense. Five-star quarterback Dwayne Haskins, who is considering a number of schools for 2016, tweeted out that he's "100%" committed to LSU Wednesday afternoon. Minutes later, he revealed that it was actually one of his colleagues who'd tweeted it as a joke.Tigers fans, temporarily, were through the roof with excitement.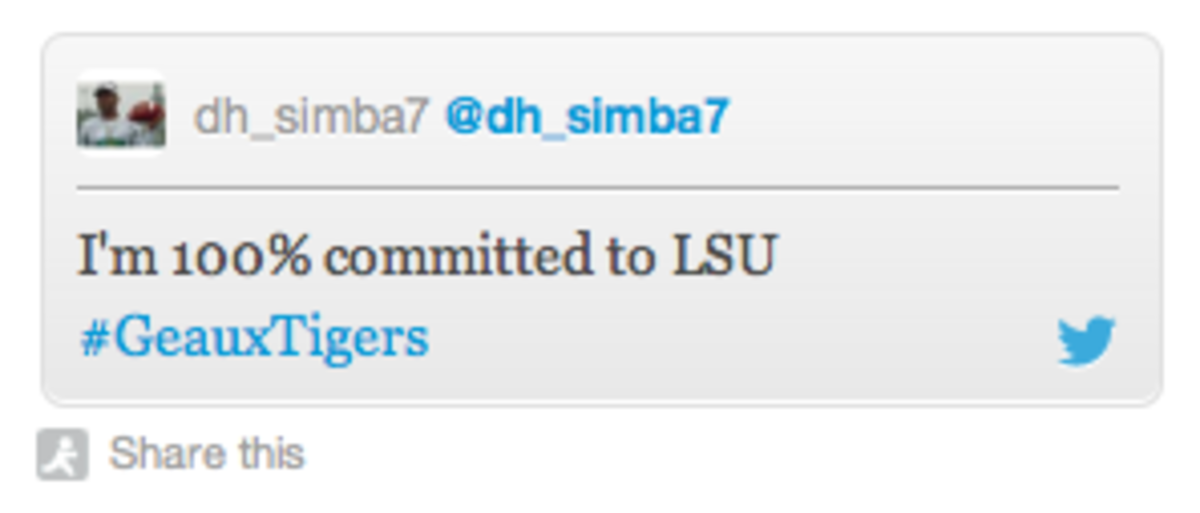 Nate tweeted on my account sorry everyone— Dwayne Haskins, Jr (@dh_simba7) March 4, 2015Haskins tells me someone tweeted that he had committed to #LSU from his phone. Haskins has NOT committed— Adam Friedman (@RivalsFriedman) March 4, 2015Haskins is considering the Tigers, as well as Maryland, Notre Dame, Ohio State and others. We'll let you know when he actually decides to commit.